13 | Various Artists

– Mod.Coop.Five EP

A1  Bruno Pronsato & Franco Cinelli – After The Club
A2  Mark Henning – Dime Bar
B1  Daniel Stefanik – Groovesome
B2  Oleg Kostrow – The Waiting

written & produced (A1) by Bruno Pronsato & Franco Cinelli; (A2) by Mark Henning; (B1) by Daniel Stefanik; (B2) by Oleg Kostrow – remixed by Stankov
Die zweite Various Artists auf Milnormodern binnen kurzer Zeit – Ausgabe Nummer fünf der mod.coop-Serie dürfte die bisher internationalste ihrer Art sein. Auf Seite A gibt's ein Wiedersehen mit Bruno Pronsato & Franco Cinelli, die genau da weitermachen, wo sie mit ihrer viel gelobten Milnormodern 06 aufhörten: Unverwechselbar trocken pumpend. An ihrer Seite ein ebenfalls hochgeschätzter Bruder im Geiste: Mark-Henning. Sein "Dime Bar" mit diesem typischen funky Groove ist wie selbstverständlich wieder ein garantiert sicherer Floor-Shaker. Anschließend werden auf Seite B zwei neue Gesichter im Hause Milnormodern begrüßt: Moon Harbours Daniel Stefanik steuert einen seiner markant-hypnotischen Tracks bei, die uns fröhlich hüpfen lassen. Noch mehr hüpfende Fröhlichkeit gibt's gleich danach mit Stankovs Remix für Oleg Kostrow: Eine lustige Schaffel-Nummer mit wunderbar weicher Bassdrum.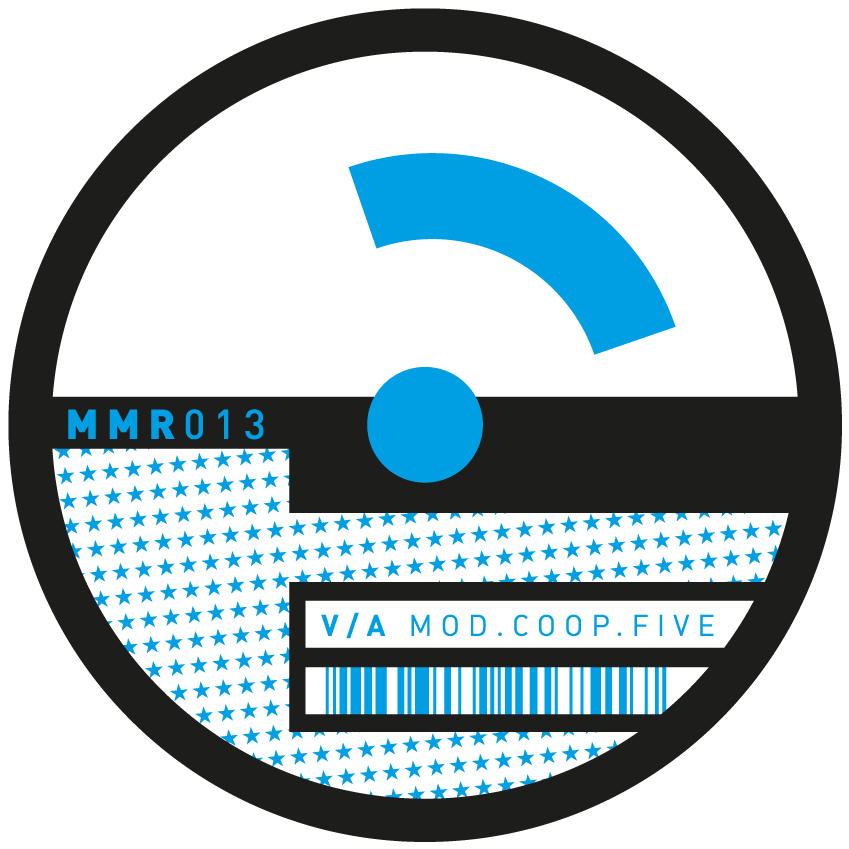 Where To Buy Vinyl | Digital