05 | Various Artists

– Mod.Coop.Three EP

A1  Hemman & Kaden – Walk
A2  Mark Henning – Smlatter
B1  Das Krause Duo – Go
B2  The Suffragettes – Forquop

written & produced (A1) by Marek Hemmann & Mathias Kaden; (A2) by Marke Henning; (B1) by Das Krause Duo; (B2) by So Inagawa & Sackrai & Yoneko
Ausgabe Nummer drei der Various-Artists-Reihe "mod.cooperate" kommt mit der geballten Ladung Frickeltechno daher. Mit "Walk" liefern die Freude am Tanzen Hoffnungsträger Hemmann & Kaden, letzterer erst jüngst mit hochgelobtem Debüt auf Vakant, ein Stück wie ein Cordon Bleu erster Klasse: Außen knusprig und herzhaft, innen zart und geschmackvoll und erst diese Füllung! Geht runter wie Butter – zu jeder Tages- und Nachtzeit.
Es folgt Mark Henning, der seinen Bürojob bei Tage wohl als Inspiration benutzt, um des Nachts zum Chefinvestigator in Sachen clicky, bleepy, noisy Minimalstuff zu werden: "Smlatter" steht in bester Tradition der äußerst erfolgreichen Releases auf Freude am Tanzen oder Frankie. Leicht verschroben, aber stets dezent groovend.
Und wenn wir einmal bei grooviger Verschrobenheit sind, dann passt da natürlich das Krause Duo wie nix besseres: Fernost trifft Jazz trifft Krause-Style. Denn: Einfach nur geradeaus, das wäre doch viel zu einfach. Dürfte nach etlichen Musik Krause Vinylitäten ja bekannt sein…
Zumindest geografisch verwandt sind da The Suffragettes – drei Fernostler, die sich zusammentaten weil Musik machen zu dritt ja einfach schöner ist. Was man auch hören kann – "Forquop" ist zwar der deepste Track dieser Mini-Compilation, kreiert aber genau damit eine einzigartige Atmosphäre.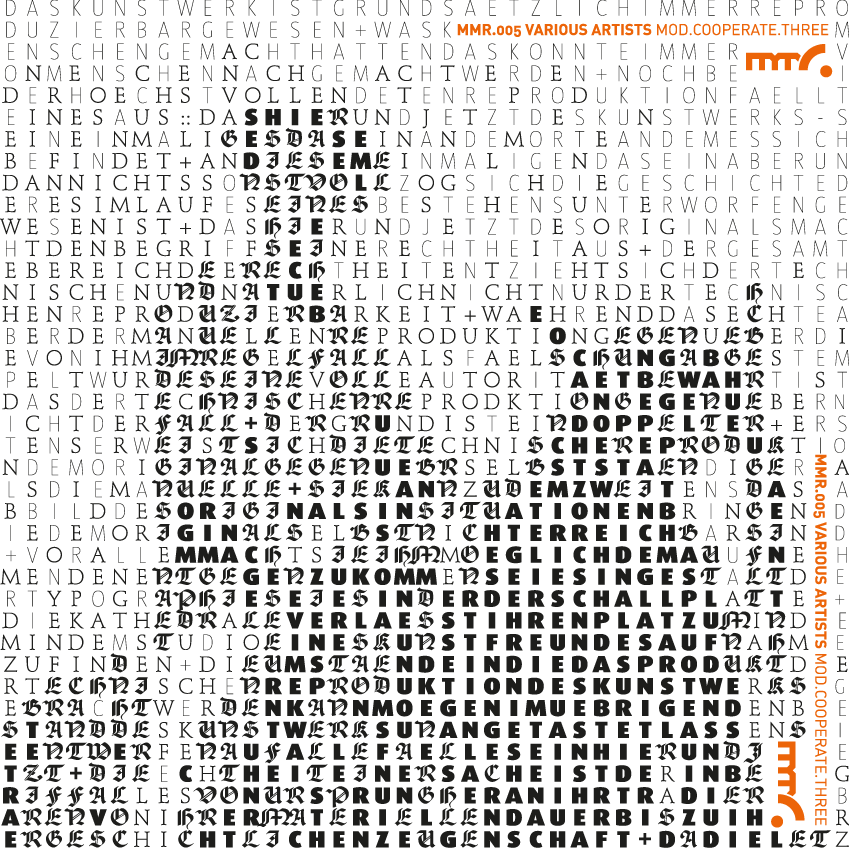 Where To Buy Vinyl | Digital